Kenwood ProTalk Radios with Multi-Charger until December 31st, 2015
Save up to $30.00 with the ProTalk Series Rebate until December 31st, 2015.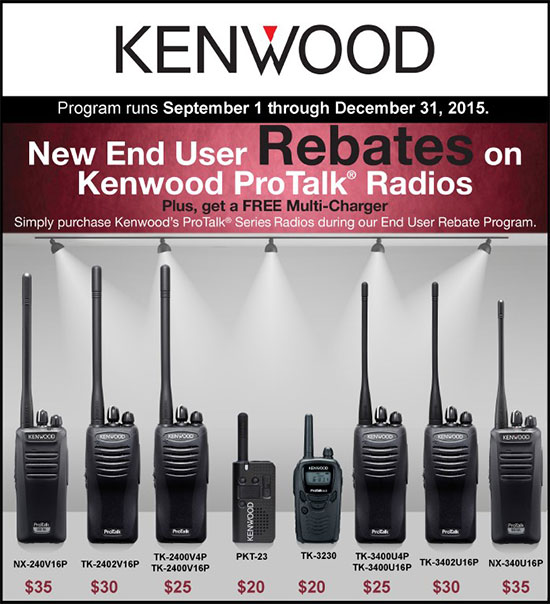 $20-$35 rebate per radio with purchase of six (6) radios of sixty (60) radios. Free KMB-27, 28 or 44K Multi-Charger for every (6) qualifying radios purchased.
To claim your rebate, register online at: https://protalkrebates.kenwoodusa.com
1. Access the rebate program registration by entering offer code PRO-25130.
2. Please print and mail your online rebate form.
3. Send a copy of the invoice from your Authorized Kenwood Dealer or Distributor dated dated between 09/01/15 and 12/31/15.
4. Include Original UPC Bar Code Labels for each radio purchased.
More Details >
Please Advise: Rebate claim information must be postmarked on or before January 15, 2016.