Simplified:
A PayPal eCheck is a Bank Transfer
Benefit of the PayPal eCheck:
The benefit of the eCheck is to allow a buyer to pull funds directly from their bank account for payment. An eCheck is an electronic transfer of funds. When you send money via eCheck, PayPal will debit your bank account for the full payment amount, regardless of your PayPal account balance.

How It Works:
The funds are taken out of the bank account tied to the buyer's PayPal account like a bank transfer and deposited in your PayPal account which can take between 3 to 4 business days within the United States and 7 business days outside of the United States. The funds are then released to the seller and the seller is instructed that payment has been made and they can ship the item.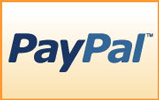 Since it can take several days for an eCheck to clear, an eCheck is not a form of immediate payment. In some instances the buyer is unaware they have selected an e-check. For instance, if a seller has been making payments successfully in the past without using an e-check and then they make a payment that is an e-check, they may blame the seller. Often the buyer does not realize their debit/credit card on file with PayPal has expired. A credit card must be active on a PayPal account in order for an instant transfer to occur.
Sellers are instructed not to ship until an e-check has cleared because it is possible that an e-check will be declined before being deposited into the seller's PayPal account.
Hardware Sales Inc. accepts all forms of PayPal payment including e-checks. Our knowledgeable staff has the utmost dedication to a high level of service and customer satisfaction. Please contact us directly if you have any questions regarding this guide.