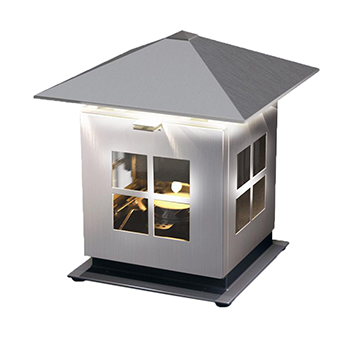 Provide Centerpiece Lighting for All Indoor/Outdoor Events.
Enhance indoor and outdoor entertaining spaces with the easy to maintain and low maintenance Joi candle light. The affordable Caframo candle light will transform candle heat into a bright LED light. The Caframo led light is designed to be placed on any outdoor patio table or indoor kitchen table. The inexpensive light is one of the many Thermologi Candle Lights on the market and can be used as a landscape lighting fixture for many years. All Thermologi products use patented thermo-electric technology. The light can be used to provide adequate lighting for many different events such as weddings, parties, dinners, and night barbecues.
To safely use the candle light it is recommended to only use high quality 4 hour 5/8-inch tea light candles. Caframo recommends not to use other candles or fuels which could result in a fire or injury. Keep the light away from animals and younger children.
With no cords, solar, or batteries needed the tea light can be easily moved around and needs to be placed on any flat surface for providing the best outdoor lighting results. The tea light is ideal for when the power is out or for a low lighting romantic dinner. The soft, pleasant glow of the tea candle light is a perfect accent for the center of the table and can be used for setting the mood for an anniversary dinner. Thermologi is owned and operated by Caframo and has been in Canada since 1955.