Hardware Sales Company History and Information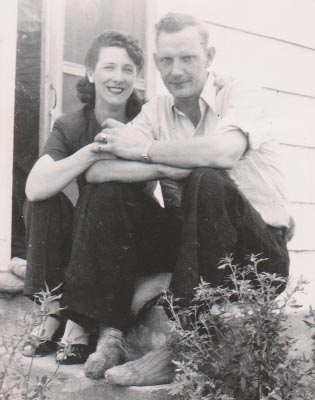 Hardware Sales is an independently owned and operated hardware store in Bellingham, Washington that has been in business since Max and Alta McClellan (pictured right) bought Powder Sales in Bellingham, Washington back in 1962. At that time the company sold dynamite to loggers, miners, and road builders.
After renaming the business in 1971, Hardware Sales remains a family run business. Max and Alta's son Jerry McClellan, daughter LaDonna George, and grandson Ty McClellan, continue to be the driving forces behind Hardware Sales.
Over the years Hardware Sales has worked hard to become one of the Pacific Northwest's premier hardware suppliers. Whether it's plumbing, electrical, automotive, garden supplies, or power tools 'We Got It!'
Now, with Hardware Sales Internet Division, we have the opportunity to share our family business with the world. With a selection of what the Whatcom County hardware store carries HardwareSales.com continues to work hard to bring the very best items and the very best prices to everyone online.
Hardware Sales is now a Honda Power Equipment Dealer, and carries FastCap woodworking products as well as all the top power tool brands like DeWALT, Makita, and Milwaukee!
The Original Hardware Sales Building in Bellingham, Washington

Hardware Sales was originally named Powder Sales until being renamed in 1971 when the Whatcom County retail store stopped selling dynamite and focused on power tools, hand tools, and fasteners.