Caframo Heat-Powered EcoFans

Caframo heat-powered EcoFans are innovating by bringing a smart way to distribute heat through a room without all the hot air stuck at the ceiling.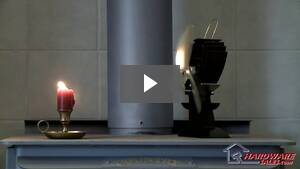 The Caframo heat-powered EcoFan distributes air throughout a room when it is placed on a hot surface such as a wood stove. Warm air is pushed out into the living room instead of rising to the ceiling above the stove. EcoFans are one of the most economical ways of circulating warm air. No cords, plugs, or batteries are required for this EcoFan to do its job.